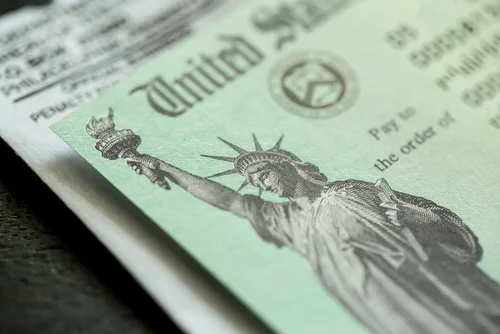 ---
3 Tips for the second round of stimulus checks
Review these 3 ideas that may help you and your financial well-being: 
Make sure you get your stimulus money: According to the IRS, upwards of 9 million people eligible for the first round of stimulus money, from the spring stimulus payment, did not receive their funds. To ensure that you receive your stimulus money, track your payment on the IRS Website , which will provide you with an estimated date of when you should receive your funds. You will also be able to verify how you will receive your money – either by check or by direct deposit. 
We are your coaches: Being your financial partner for life, we understand that sometimes you may need to talk through what's going in your life to identify where your stimulus check will benefit you the most. It is important that you also understand and are familiar with some other provisions of the law which may allow you to use a 2020 Flexible Spending Account (FSA) throughout 2021. Additional provisions to know may be reviewed by clicking here. 
The Earned Income Tax Credit (EITC): Many people wait for that biggest, one-time cash infusion in the year to pay for deferred health care, pay down debt and/or make deferred purchases. For members who didn't earn enough money to qualify for the EITC, the new law allows people to claim the EITC and the refundable portion of the child tax credit with a "look back" provision, looking back at earnings in 2019. The IRS walks you through the details of the EITC here. While you are on their website, you can even check to see if you qualify for the EITC. Claiming the EITC can make a big difference in a family's financial life.
We hope this is helpful to you in empowering you to make the best financial decisions for your personal situation. At FCCU, we are here to help you navigate your finances. We have Certified Financial Counselors that you can set an appointment with to discuss your personal situation. Plus, it's FREE! Click to
FCCU.org/Financial-Counselors
today.
Disclosure: FCCU is not a tax expert. Refer to your tax advisor for legal advice and guidance pertaining to your taxes.