Are Retail Credit Cards Worth It?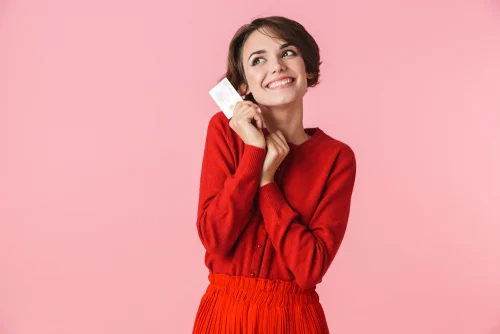 ---
Pros and Cons of Retail Credit Cards
You have finally finished navigating the endless aisles of your favorite retail store. You approach the checkout counter and unload your items so the cashier can scan them. As your total pops up on the screen and you hand your payment to the cashier, she smiles and asks if you would like to save 15% on your purchase today by opening a store credit card. Is this a good idea?
Retail store credit cards, much like your typical credit cards, come with many pros and cons. Every person and every situation is different, so it is up to you to decide if a store credit card is right for you. Understanding how each retailer operates its card system is crucial to making a smart and informed decision.
Benefits of a Retail Store Credit Card
Offers discounts. You can take advantage of initial and ongoing savings. If you shop at a specific store often, taking advantage of these savings can make a retail store credit card worth it. 
Easier qualification process. A retail or department store card may be the right choice if you don't typically qualify for other credit cards and prefer not to or are not able to apply for a secured card.
Helps you build credit. Retail credit cards generally report your payment history to the three major credit bureaus, just like regular credit cards. If you make your payments on time, using a store credit card can help you establish or rebuild credit.
Provides cardholder perks. Examples include free shipping, little or no interest on large purchases, extra days for returns, free alterations, returns without receipts and a birthday gift.
 
Potential Risks of Retail Store Credit Cards
High Annual Percentage Rates (APRs). You can expect a minimum APR of about 21% on a store credit card, according to U.S. News research.  The average APR for all cards is typically 17% to 24%. If you carry a balance, you might spend more on interest than you save with discounts or earn with rewards which means the card may not be beneficial.
Lower credit limits. Retail and department store credit cards typically have lower credit limits than other types of credit cards. A lower limit can make using more than 30% of your card's available credit easy to do. Anytime you exceed 30% of your card limit is cause for concern for lenders and can lower your credit score.
Limited uses. A retail store credit card can be used in one store or group of stores only.
Deferred interest charges. Unlike 0% APR introductory cards, some store credit cards have deferred interest, which means you will be charged interest retroactively from the purchase date if your balance is not paid in full before the deferred interest period ends.
Limited options for redeeming rewards. With some retail credit cards, you can only redeem points, cash back or other rewards at the select store your card is through.
The pressure to spend on store cards. Retail credit cards encourage loyalty, so users may be less likely to price shop. Retailers may send you special offers, discounts and emails about sales. If overspending is a struggle, resisting the temptation of these sales could be challenging.
Potential for misunderstandings. If you sign up for a retail credit card in-store, generally, no one explains the terms and conditions of the card. You probably didn't have time to look into the costs of the card and compare them with other cards before you decide to apply for your favorite store's credit card. Often, you will get a brochure about your card to take home with you. Make sure you read over this brochure to decide if you want to keep your new card. If not, pay it off and put it away so you don't continue to use the card.
---
As you speak with employees at your favorite retail store and do some of your research, you will be able to decide if a retail credit card is for you. No one is forcing you to sign up for a credit card right then so take a brochure and run some numbers on your spending at that store in the previous months to determine if the card will be beneficial or detrimental to you. 
As with any credit card, the best policy is to pay off your balance entirely before any interest charges are accrued and added to your account.  
If you are looking for some advice, visit your financial institution to discuss a new card with them, or FCCU is here for you to speak with a financial counselor to assist. Plus, it's free!