Scholarships and Student Loan Tips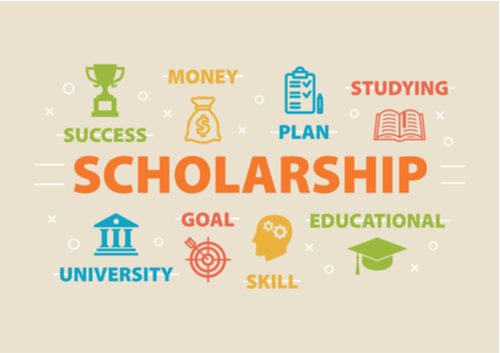 ---
Navigating the Scholarships and Student Loans
Heading off to college is exciting but it can also be among one of the largest expenses you will have in your lifetime.  Don't be discouraged though – we can help! The average cost of tuition in the state of Texas is roughly $10k per year at public colleges/universities.  While this may not be ideal for most students, there are ways to supplement your out of pocket costs. Always start by finding free money through submitting the Free Application for Federal Student Aid (FAFSA®), scholarships or grants.
Begin your pathway to a college degree in high school or even earlier. Think about the classes you elect to take in high school to build your resume and prepare you for higher education. At the same time don't forget to start planning for your finances as well.  Below is a helpful calendar from Sallie Mae providing you helpful tips and timing of when to start thinking about the next steps to begin completing as your high school career starts coming to an end.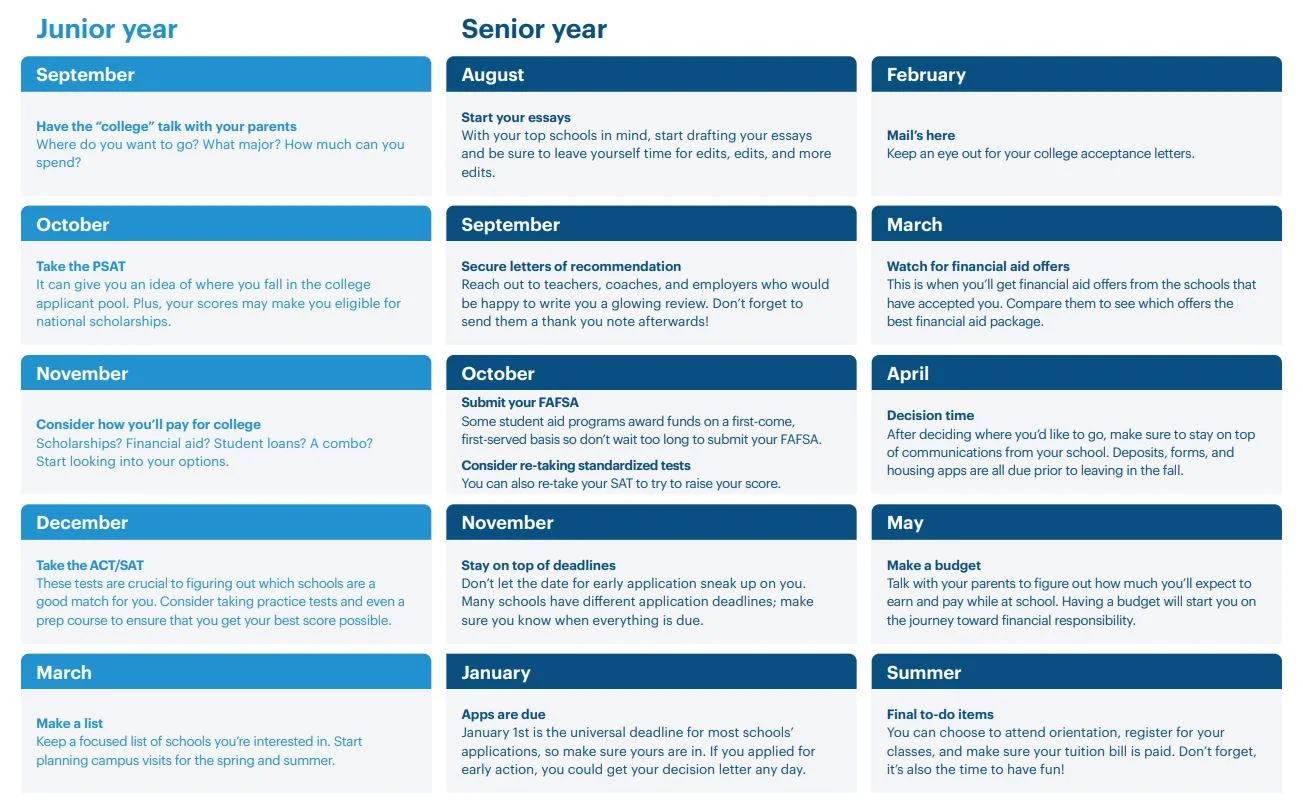 Have a plan!  Some of the highlights from above include:
 Develop a plan of to pay for college.
Don't miss important dates like the submission deadline for the Free Application for Federal Student Aid (FAFSA®).
Look for financial aid opportunities, such as various scholarships you can apply for. Please visit FCCU.org/Scholarship for further details.
If you have any questions about deadlines or other information, schedule an appointment with one of Certified Credit Union Financial Counselors today at FCCU.org or call us at (281)856-5300.